Create and share musical lyric videos

Play
Synchronize the lyric in real time using our mapping tool
Design
Customize the text style, background videos, images and colors
Publish
Save the video and upload to social media such as YouTube and Facebook
Professional tools
Export project files for professional video software such as After Effects, Premiere, Final Cut, Flash and Animate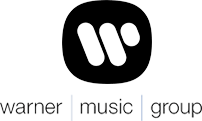 Enrique Iglesias
Bailando
Alejandro Sanz
Irrepetível
Anitta
Show das Poderosas
Manny x Dj Willi
Why Ft Pleasure P
Midnight Lights
Right Beside Me
Maria Rita
Pra Matar meu Coração
Ivete Sangalo
Tempo de alegria
After Arizona
I Can't Do This on My Own
Laura Schadeck
Cool For The Summer
Edson e Udson
Muleque Biscate
Xande de Pilares
Tem Que Provar Que Merece
Bruna Pinheiro
No Meu Taco Eu Boto Fé
Sarah
Deus Está No Controle
JUANES
A Minha Vida És Tu
Fiuk
As vezes sou tão criança
Rodrigo Marim
Pura Sacanagem
FAQ
Lyric.tv is platform for creation lyric videos.
We develop a desktop animation software for music fans and video professionals.
Our Studios also develop custom tools, design and animation for special projects to music labels and artists.
Lyric video animation software for Windows / Mac:
$19 = 1 month unlimited videos
$99 = 1 year unlimited videos
You can try it for free. Sign up now.
Are you an artist, label or brand looking for a world-class animation studio to handle your video production? We made official lyric videos for some of the most influential artists around the globe, generating over 25 million views. Check our portfolio and  click here to request a proposal.
Sign up and download Windows or Mac app.
Generate animated lyric videos in minutes:
1. Synchronize lyrics: choose song from your computer and paste the lyrics.
Match the lyrics to the song using our real time mapping tool.
2. Customize the design: change font and visual style, including your photos, favorite colors or a selection of video themes.
3. Share: Export MP4 video to your computer and optionally to YouTube.
If you're a video pro, you can also export XML projects with synchronized lyrics and open in Adobe  Premiere, After Effects, Animate / Flash and Final Cut Pro 7.
Upload a MP3 file.
Copy and paste the lyrics.
Press Space key to start.
Press numeric key 0 every time the singer says a new word.
If the lyrics are too fast, adjust the speed to slow down the music preview.
If you make a mistake, press numeric key 1.
Submit the lyrics.
Preview and confirm.
Choose your font and background preferences.
Download the project to your computer.
Unzip the file to a folder.
Here you will find a folder for Flash and another for After Effects, Premiere and Final Cut.